Home
Details
Farnham, Surrey, UK, 6 October 2016
Purpose
There are two main purposes:
- To certify EMA referees
- In the longer term to create a common European standard for refereeing at official EMA certified competitions
Details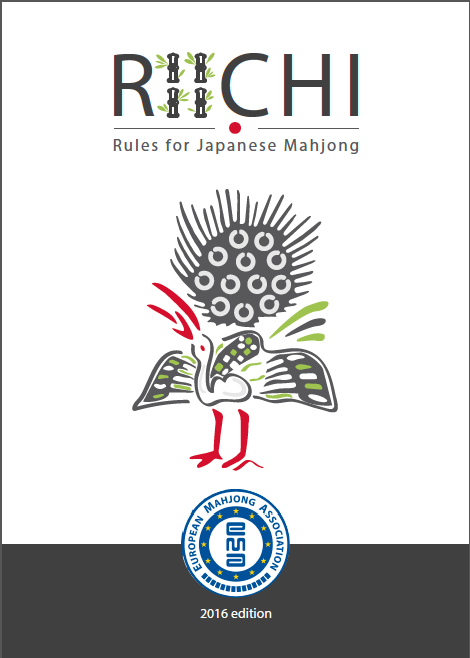 Revised EMA Riichi rules are ready. The rules will come into effect on April 1, 2016.
Motivation for the rule changes is to be in line with modern style riichi as it played in competion riichi in Japan and the World Riichi Championship 2015 rules have been the main inspiration.
The rules are available in a preliminary document while further layout and graphics is made in collaboration with Sheila Hansen who also designed the front page.
Details
The first edition of the EMA riichi rules was established in preparation of the First European Riichi
Championship in 2008 in Hannover, Germany. The rules were based on the way riichi had been played by
pretty much the same rules independently in Netherlands and Denmark for years. The rules were revised in
2012 to be closer to current Japanese riichi rules, though still with some variants retained.
In preparation of the event of the first World Riichi Championship in Paris, France, in 2014, the World Riichi
Championship rules were compiled by Sylvain Malbec in collaboration with partners worldwide, notably
the Japan Mahjong Professional League. After the event the WRC rules were slightly revised in 2015, and it
was obvious to revise the EMA riichi rules in light of the WRC rules. The latest revision came into effect April 1, 2016.
Riichi rule book - version 2016

Riichi overview sheets - version 2016

Rule translations of the revised rules are pending. These documents are based on the 2008 edition.
Details
These rules are described in detail in Mahjong Competition Rules (The World Mahjong Organization, 2006), also known as 'The Green Book'. They were first used in an official tournament at the World Championship 2002 in Japan. The first major European tournament played by these rules was the 1st OEMC in Nijmegen, the Netherlands, during wich event EMA was founded.

Besides the MCR-Rulebook the 'Tournament Regulations' and the 'Referee Manual' are the official guidelines for MERS tournaments as from January 1st, 2009.
Translations of the MCR rule book
Details
For all mahjong players who want to play on their smartphones,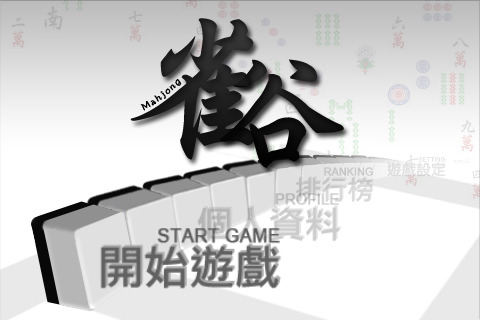 Mahjong By Green Tomato Limited
Jo VandeWeghe (Belgium) collected a series of games for these various devices. The various rules (HK, Riichi, MCR, Taiwan) are available according to the downloaded games. (Interview of MahjongNews)
Most of these games are available directly on the dedicated platforms such as iTunes (for the devices of iPhone, iPad, iPod)
But to spare time, Mr VandeWeghe put all the links on the same site : http://www.dipching.com/iOSmj.html
For each of these games, Mr VandeWeghe summarized some general information (cf example below).
Some games also listed for the devices of type "Palm", "PSION" or the others else.http://www.dipching.com/palmjongg.html
Below some screen shots of applications